METARchart is a unique hand-made piece of living aviation wall art.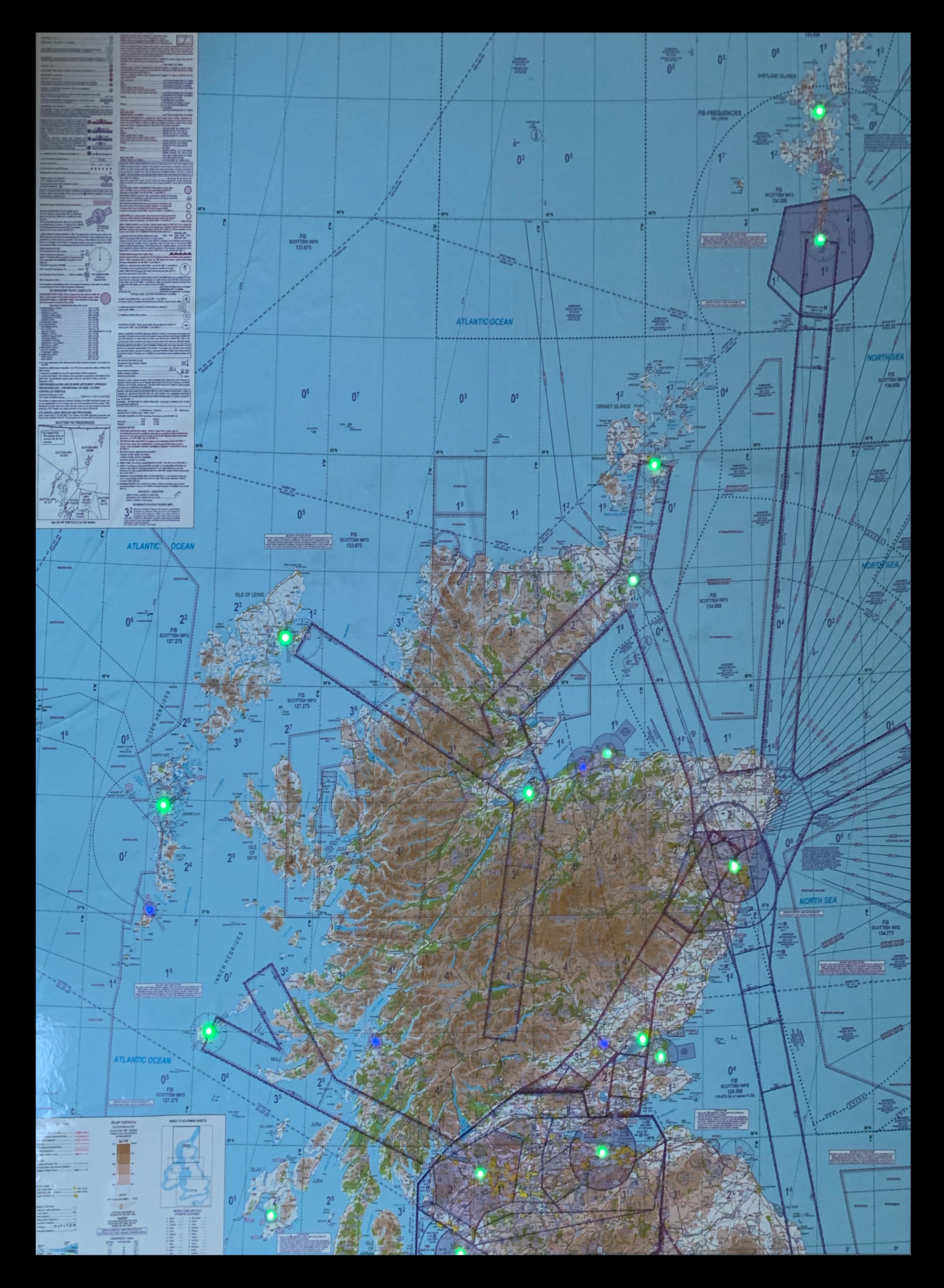 The chart is illuminated by individual LEDs at each airport that change colour to reflect the weather at each airfield in near real-time much like the map on popular EFB applications. See the weather locally, and further afield, at a glance.
We can produce full-size illuminated charts using genuine CAA 1:500k VFR charts ideal for the wall of your FBO or flying school club house, and smaller A1 and A2 sized charts adapted to your local flying area.
Following on from a few bespoke charts for flying schools and FBOs we've recently developed the new, improved, METARchart2 which lets you customise your chart's lighting colour scheme or to reflect personal limits.
All METARcharts are made to order so, if you're looking for something special, please get in touch.
Please note: the image displayed is for illustrative purposes only and shows an early prototype, updated imagery will follow shortly.
Custom Charts
We can produce custom charts for your region, local flying area, or for your flying school showing common routes and with your own branding, please get in touch.
Flying schools is where we started and the METARchart always catches visitors' eyes as well as being a useful "at-a-glance" view to pilots.
Questions?
Looking for more information, or have questions about METARchart? We try our best to answer most of them in the FAQ.
If you still can't find what you're looking for, eMail tower@metarcharts.co.uk
Across the Pond?
If you're visiting us from the USA, you've stumbled upon a UK manufacturer of hand-made digital LED wall charts.
You probably want to head over to the team at METARmaps. We have no affiliation with our American counterpart, but they make some awesome looking maps!
---
Get In Touch
Questions? Comments? looking for a custom METARchart for your home or business?

eMail tower@metarcharts.co.uk